Custom Crating Shipping Service – It Pays to Protect!

Crating is highly recommended for certain items in order to have the best possible protection when moving. Use custom creating to ensure a protected transition and re-settling. We'll provide the care for residential or commercial move.
The best part of it all is that it does not need to cost an arm and a leg!
Your valuables, heirlooms and unique pieces will receive the maximum protection possible. Other scenarios where custom crating is the best moving solution may include odd-sized, heavily weighted, art, musical instruments or other special handling.
Canada Moving offers exceptional quality and value in Custom Crating (both on and off-site) providing the maximum protection possible.
It's what we would do for our family or business valuables! Our professional staff constructs custom crates to any size using reinforced materials. Fragile items are protected and unique-sized items are packed in an appropriate way.
Trust The Moving Experts With Custom Crating And Shipping Your Items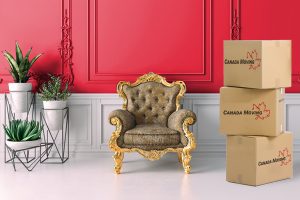 At Canada Moving we are very knowledgeable and experienced of custom crating your valuables, unique, or odd-sized items. We are well-informed of shipping regulations and policies for international, domestic, or even across the border.
This understanding and experience is critical if cross border moving is involved in your process. Canada Moving can build crates for your valuables, heirlooms, odd-sized and uniquely shaped/weighted items. Use creates for a local move, a long distance move, or shipping delicate office equipment.
We will ensure they arrive safely, securely, and are–handled with the best of care!
A Few Household Items We Recommend Be Crated:
Glass and Crystal chandeliers
Pool Table Slate
Rare or Expensive Artwork
Statues or Busts
Marble or Granite
Antiques with glass doors or shelves
Certain electronics
Models & High end remote control vehicles
Outboard, small, or any otherwise loose motor
If you need professional, and affordable crating services for your home or business, click here for a free quote, or call any of our locations across Canada.