Canada Moving – Voted Dartmouth and Halifax's Top Movers; Hoyt's Service of Excellence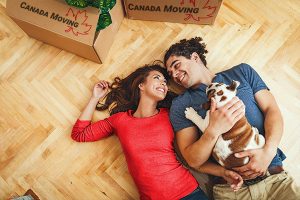 Are you moving to Dartmouth or region of Halifax?
Hoyt's Moving and Storage (A Canada Moving Company), can provide you with the help you need.
Hoyt's Moving and Storage
(A Canada Moving Company)
320 Wright Ave, Unit 12b
Dartmouth, Nova Scotia
B3B 0B3
Call Now  1.800.565.4698 or 1.902.876.8202
Local and Long Distance Moving Available!
Offering Moving Services for the Entire Province of Nova Scotia
Our Dartmouth Office is Open Monday to Friday, 9:00 to 17:00 local.
As location manager, Kim Inglis leads her crew with three (3) principles in mind:
Service of Excellence
Safety and
A Solutions Centric approach to all moves.
Kim is committed to offering quick and efficient moving services for moves in and out of Nova Scotia for home – residential moving and commercial moving for:
Whether you're moving in or out of Dartmouth; we'll simplify the stressful tasks of  moving and turn your move into a smooth process.
We facilitate any size moves; from studio apartments to larger scale office and commercial moving. Hoyt's Moving and Storage (A Canada Moving Company) Make Moving Stress-free.
What You Need to Know When Moving in Nova Scotia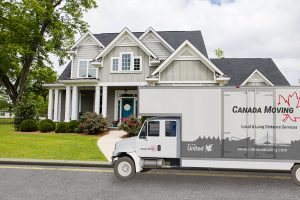 Here are some useful links you'll need to smoothen out the process.
About Hoyt's Moving and Storage (A Canada Moving Company)
Hoyt's Moving and Storage has moved thousands of families and businesses throughout Nova Scotia for over 70 years. Our mover in Dartmouth Nova Scotia treats every move uniquely
Since 1940, we have built our business on deeply held principles of respect and quality moving companies services for all our customers in Dartmouth, NS. Based on this foundation, our moving companies in Nova Scotia and New Brunswick have expanded over the years to become Atlantic Canada's largest moving and storage organization.
Hoyt's has been a member of United Van Lines since its inception and was one of the founding members. In 2011, Hoyt's joined the Campbell Group of Companies, another member of the United Van Lines. This affiliation has allowed us to better serve our clients in their home moving, long distance moving, and international moving and storage needs throughout the Nova Scotia area.
We are recognized and awarded as one of Canada's Best Managed Companies and proud to be one of the Top moving companies in Dartmouth, NS.
Dartmouth Movers Supporting the Community
At Hoyt's Moving and Storage (A Canada Moving Company) in Dartmouth, we know the importance of supporting the community that supports us. We have built several long lasting relationships and has strengthen our reputation as  trustworthy movers, That is why we support several local charities including: