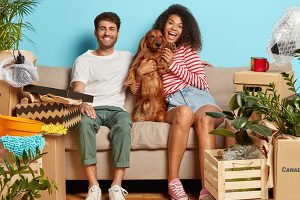 At Canada Moving we want to make sure your whole family moves smoothly; that includes your pets (dogs and cats).
Moving is stressful, so imagine just how difficult it can be for your pets. Pets can be stressed easily by unexpected bustle in their home or when introduced to a new environment.
Here are some tips and solutions to make pet moving an easier process.
Proud Partner of Humane Canada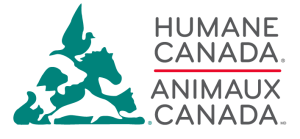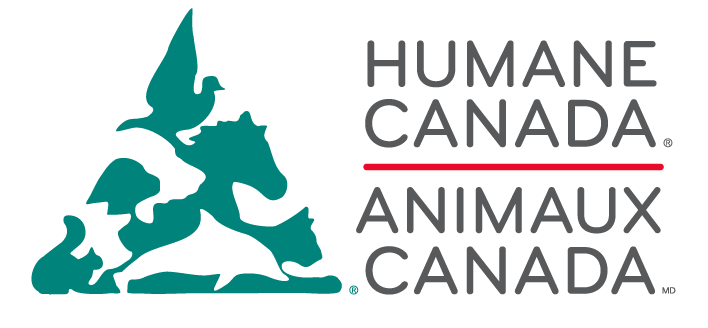 Humane Canada has partnered with Canada Moving to encourage adoption and responsible pet sourcing for those moving or considering bringing a new pet into their home. … Read More
1. Find a New Veterinarian
When moving to a new city or town, it is recommended to find a veterinarian prior to your move so if there are any emergencies just after the move, you can be prepared.  Ask questions and read reviews to find a Vet who is a good fit for you and your pet.  Be sure to let your current vet know you are moving and request they transfer over any important health records.  If your pet has a history of anxiety, talk to your Vet about safe and effective medicine or calming agents to help with the stress of the move.
2. Have Your Pet Essentials Ready
Prepare your pet essentials so they are easily accessible during the move, to ensure a smooth moving process for your pet. This includes health documents, food, water, favorite toys, beds or blankets and any medications your pet may be taking.
3. Keep Your Pets From the Action
The moving process can be a noisy and stressful time for your pet. There are people coming and going, and doors are open, making it easy for your pet to get out. Put your pet in a safe, enclosed area during the moving process, or have your pet stay with a trusted friend or family member, or boarding kennel if possible, to ensure a stress free and safe process.  Always have an up-to-date identification tag on your pet, or permanent identification like a microchip, making the chances of your pet being found much higher if they do get out.
4. Have the Pet Travel with You
When travelling with your pet, secure them in a carrier or kennel, or you can even try a pet seat belt!  Have all your pet essentials on hand as mentioned above, especially if it is a long trip, and be sure to stop for safe bathroom breaks and walks (when required) along the way.
Like moving out of the home, keep your pet safe in an enclosed area when moving into the home.  Provide them with comfort items like toys, blankets and beds that will have a familiar scent and be sure to check in on them often to let them know you're there.  Let your pet get familiar with the new home by allowing them to slowly explore room by room and take in the new sights and smells.  
6. Update Their Identification
Update pet identification tags with any new phone numbers or addresses.  If your pet has permanent identification like a microchip, which is highly recommended, be sure to call the company to update your information.  Not sure how to do this?  Contact the Vet or shelter who microchipped your pet and they can give you the microchip company information. Check the local pet licensing requirements for the area you are moving to. Pet bylaws may change from city to city, but most require your pet to be licensed.