Warehouse Storage Solutions – We'll Take Care of Your Things

We can safely store exotic cars, seasonal goods (tires, holiday decorations), office equipment, cherished belongings and any other objects of value.
Our reputation for quality storage solutions is reflected not only in our commitment to superior moving, but also in our storage solutions facilities and top notch units.
All of our Warehouse facilities are:
Heated
Secure and monitored 24/7
Catalogued inventory of all belongings
Optional Replacement Value Protection (RVP)
Clean & Organized
Come visit our facilities prior to booking with us!
Our warehouses feature a full-range of units for all capacities, including accommodation for large office needs. We also offer container storage at very affordable and competitively prices.
Warehouse and Container Service Available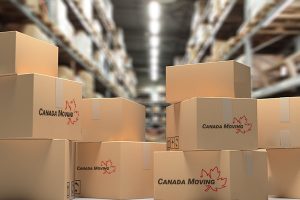 Our warehouse facilities are federally approved and some have custom bonded areas.
Your belongings are placed on wooden pallets that are stored in a climate controlled warehouse. This security monitored warehouse only allows for access to individuals that have units in the facility (by appointment only). Upon entry, each person is escorted to their pallet, monitored, and all items placed or removed from the unit are carefully documented. This allows for peace of mind for those who store their items in the storage facility, that their items are safe and secure.
Our inventory protocol not only includes a numbered coding system, it also features condition reporting. This is done to ensure you get your belongings back in the same condition as they left your house. This is a feature that is not seen at public self storage facilities.