Canada Moving in the Ottawa Area – Westmount Moving Has the Right Equipment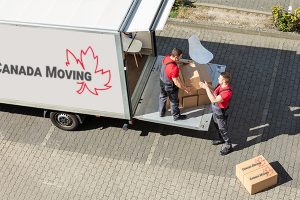 Are you moving to the Ottawa Region?
Westmount Moving & Warehousing (A Canada Moving Company), can provide you with the help you need.
Awarded Top Moving Companies in Ottawa with +125 Yrs of Moving & Storage Service for Local and Long Distance Moving. 
We Have Two (2) locations that Offer Moving Services for the City of Ottawa; Our offices in Ottawa and Stittsville.
Westmount Moving & Warehousing
(A Canada Moving Company)
2001 Bantree, Unit 9
Ottawa, Ontario
K1B 4X3
Call Us Now:  1.613.742.7555
Open Mon to Fri – 9:00 to 17:00 local
Our Bilingual Team of Moving Coordinators and Crew can make your moving experience a smooth process whether you're moving in or out of Ottawa.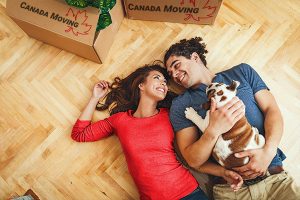 Whether you're moving in or out of the Ottawa region; we'll simplify the stressful tasks of  moving and turn your move into a smooth process and we offer service across the province of Ontario.
Fred Manuel (location manager) has been moving people and businesses for  years.
He's faced the most complex moves and has shared his knowledge with his dedicated professional movers that go through movers school to ensure his clients get the best and most efficient service.
Fred's manages his crew with three (3) principles in mind:
Service of Excellence
Safety and
A Solutions Centric approach to all moves.
Fred is committed to offering quick and efficient moving services for moves in and out of Ontario for home – residential moving and commercial moving for:
Whether you're moving in or out of Ottawa; we'll simplify the stressful tasks of  moving and turn your move into a smooth process.
We facilitate any size moves; from studio apartments to larger scale office and commercial moving. Westmount Moving and Storage (A Canada Moving Company) Make Moving Stress-free.
Unique to other moving companies, we provide a dedicated Moving Coordinator who will assist you with your move.
Our Moving Coordinators will help coordinate budgets, schedules and ensure your moving crew have the right equipment for moving those specialty items.
What You Need to Know When Moving in Ontario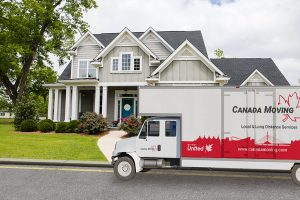 Here are some useful links you'll need to smoothen out the process.
About Westmount Moving and Warehousing
At Westmount Moving and Warehousing, we understand that, above all else, we're in the business of relocating people. During our 70 year history as movers we've transported everything from bedroom sets to boardrooms, and we have never lost sight of the fact that moving can be a challenging time for people. Simply put, we're here to make your move as simple and enjoyable as possible. T
hat's why from the time you make your first call to Westmount Moving to the moment your last possessions are unloaded from one of our trucks into your new home or office, you'll be impressed with our staff of friendly, efficient professionals.
Your belongings are in good hands with our Ottawa moving company. Using only the highest grade boxes and materials, our team of packers will ensure that your possessions are safely and carefully packed, wrapped and padded.
Experienced Ontario movers will then load your goods into our trucks, making sure that every item is completely secure.
Our new air-ride vehicles ensure that your belongings get the smoothest possible ride to their new location, be it around the block or across the continent. Upon arrival, our movers take great care in unloading your possessions, placing each item exactly where you want it.
Our company has grown substantially since its beginnings as a small neighborhood company. While our movers excel at residential moves of all sizes and distances, we're also the Ottawa moving company of choice for many businesses, including Pfizer Canada and Canadian Pacific Railway.