Special Commodities Moving – Dedicated Movers

Special Commodities, by definition, means something that is better, greater, or different from the norm. This means that these items need to be treated as such, and with the care and unique approach that they deserve.
Our special commodities movers are dedicated to ensuring that no matter the items and the required care, every item will be moved with the diligence and professionalism necessary.
We have moved large complex objects such as planes, right down to priceless works of museum art.
The transportation of items such as these goes beyond normal packing options and that's where our special equipment and 125 years moving experience comes in.
Special Commodities Moving – What Makes Us Different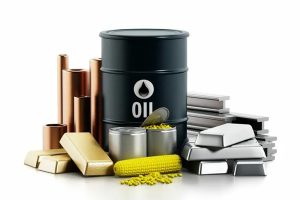 Every special commodities move is different. Unlike other moving companies, we take the time to create a unique moving plan that caters to your needs.
We work with you to ensure that your move is completed the way you envision it, all while staying within the budget we can help you create.
Special Commodities – Our Equipment
The equipment used to move special commodities is as unique as the items being moved.
Trucks equipped with power tailgates
Heavy-duty moving pads and blankets
Custom crating
Door to door service
Security
Climate controlled trailers
Some of the special commodities that we have moved include:
ATM Machines
Store Fixtures
High value items
Fine arts
Museum exhibits
Hospital beds
Mannequins
High valued books and library collections
Heavy machinery
Computers and IT equipment
Laboratory equipment
Theatre props/sets
We ensure that your special commodities move will be smooth, efficient, and professional, all while staying within your budget. We encourage you to voice all requirements, and concerns so that we can cater your special commodities move to you! No matter how specialized the move, leave the worrying to the professionals at Canada Moving.