International Moving Companies – Rated Best Movers

Making a move is always a stressful time and moving internationally and overseas can be even more so. Canada Moving can make your overseas move a smooth process; there is so much to consider from things as simple as what you can buy at a grocery store to the more complex issues of customs, types of housing, and schools.
We at Canada Moving are experienced international movers and boast a wide network of partners all over the world. We are able to offer a wide variety of services to meet every budget. Be assured that we will work with you to ensure the safe arrival of your possessions, removing this from your list of concerns.
Canada Moving will provide you with the most current customs information and introduce you to knowledgeable professionals at your destination. Our continued success and repeat customers are a testament to the personal, caring services that we have become known for.
We Offer Several International Moving Services
Air Shipments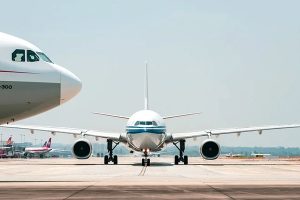 We have established solid relationships with air forwarders that have access to all of the major airlines and reduced cargo rates. While air cargo can be a more expensive option, it is a viable solution for small shipments that simply must get to the destination sooner than traditional ocean shipments allow.
It is important to know there are more restrictions with air shipments but we will do our utmost to provide you with the 'dos and don'ts' of air cargo. All goods are inventoried and prepared in IATA air containers for safe travel and we steel band each container for added security. Feel free to discuss this option with one of our trained professionals.
To find out more about air shipments with us, click here.
Less Than Container Load (LCL) Cargo
LCL or Less Than Container load are shipments that are not quite large enough to fill a traditional 20' ocean container. These shipments are prepared and loaded into wooden, heat treated liftvans or when appropriate into large corrugated shipping cartons; this offers a more environmentally-friendly option to wooden crates.
These shipments are then co-loaded into containers with other goods heading to your destination. Please contact us to discuss the viability of this type of shipment.
Full Container Load (FCL) Cargo
Full Container Loads are the most common method of transporting international shipments. You benefit in that the cost of the container is set and not subject to the amount of items inside. You also have exclusive use of the container which is sealed at origin and unless opened by customs, left sealed until it arrives at the destination address.
We depend on reputable shipping lines such as MSC, OOCL, and others to provide secure transport. Our network of agents are vetted for professional and dependable service. We have built solid, reciprocal relationships with many companies around the world over years of being in business.
Technology has allowed us to communicate almost instantly with our partners ensuring open communication and quick response to any situation.
All Risk Marine Insurance is also available and priced competitively, offering the option of a deductible to further reduce your costs. Click here to find out more. 
Canada Moving offers peace of mind, honesty, and integrity. We would not be who we are otherwise. You can rest assured that we will treat your belongings as if they were our own, with care and respect. We will be available to you from start to finish.
Our International Locations
Here are the locations of our International Moving offices.