Importing a Vehicle in Canada

It is very possible that the vehicle you wish to import – car, truck, motorcycle – will not be permitted.  There are very strict regulations pertaining to the import of motorized vehicles and it is 
entirely the customers responsibility to ensure they can legally license and insure it in Canada prior to import.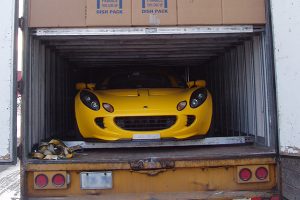 Any vehicle not manufactured in North America or less than 15 years old may be denied entry. 
In the case that you do send a PMV, please be sure that it is cleaned prior to loading as it will 
be inspected on entry by Agriculture Canada; there is a cost associated with this and will be determined at the time.
Please refer to the link below and be sure before you ship!
For vehicles from countries other than the USA visit this site.
For vehicles from the USA visit here.