Overseas Insurance Coverage Information

How Do I Determine How Much Insurance Is Needed? 
Complete a full valued inventory of all goods that you are shipping based on the replacement value.   Remember that items not listed are not covered.   We will provide you with a form to use.
Do not over insure as value must be substantiated at destination if replacement is necessary; value paid out will not exceed what was declared.
Please note that if items are grouped together the value per item in the event of a claim will be divided by the total.  IE: 8 ladies sweaters = $ 400.00.  Therefore, each sweater valued at $50.00 if one is claimed.  If you require higher value for a particular item, it must be identified and listed separately.
Details of Coverage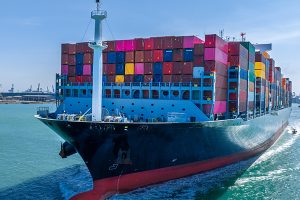 Coverage can be provided for most lawful items normally associated with the contents of your household. Do not declare a value for living things, perishables, jewelry, money, prescription glasses, keys, securities, valuable papers, documents or data stored on tapes or disks as these items are excluded from coverage;  we recommend you carry these goods with you.   
Please be aware that items packed by owner are subject to very limited or no liability.  Settlement will only be considered if damage is noted to the exterior of the box on delivery by agent at destination.
Electronics are only covered if there is physical damage to the shipping carton and exterior of the item.  Mechanical failure it not considered unless item has been professional serviced at origin and destination confirming it was in working order prior to transport.  
Mold and mildew is only covered in the event that it is caused by evident water damage. 
Items such as marble, stone and mirrored items have inherent vice attached to them.  In order to offer coverage these items must be crated by mover.
Please be aware that in the case of a claim our first act will be to determine if repair (or cleaning in case of upholstery) can restore item.  Value declared will not be paid out for replacement if repair can be made.
Pairs and Sets 
Coverage for pairs and sets can be purchased at an additional fee.  This would insure that consideration would be given for the fair reduction in value of the pair or set, taking into consideration the importance of the lost or damaged item to the pair or set.  This applies to items where the damaged piece cannot be replaced i.e.: discontinued china.  The depreciation is paid, not the value of the entire set.  The standard policy will only pay for those specific items that suffer loss or damage.  No payment will be made for the other articles or for the reduced value of the pair or set. 
If a piece of furniture is damaged in a set (i.e.: bedroom set), the piece will be repaired or compensated on the value of that item; you will not be paid for the value of the entire set.
In every case, the value will need to be substantiated by prior appraisal or verified dealer.
What Locations Are Not Covered? 
There are locations in the world where coverage does not apply.  These countries are involved in terrorist acts and/or are currently at war.  There is a list available outlining the countries that this currently applies to; please check with your move coordinator.
Total Loss Coverage
 If you do not wish to complete a Marine Insurance application and elect to have total loss coverage only, you will not necessarily see a reduction in the cost. 
Payment would not be mae in the case of total loss of the goods.